Beaches
Thanks to the Mediterranean climate, the bathing season in Rijeka begins in spring and lasts until late autumn. Two Rijeka beaches, Ploče and Kostanj are the proud owners of Blue Flags, the finest proof of the cleanliness of Rijeka's sea. The sea is clean and blue, the sun is drawn here and the beaches are numerous, diverse, large and noisy, small and secluded, pebbly, concrete, rocky, hidden…
City buses drive to all beaches. The beach can be found just a few minutes' walk from the bus station and there is free car parking close to all the beaches.
Beach Grčevo
This beach has shower and sanitary facilities, catering facilities and is equipped for water basketball.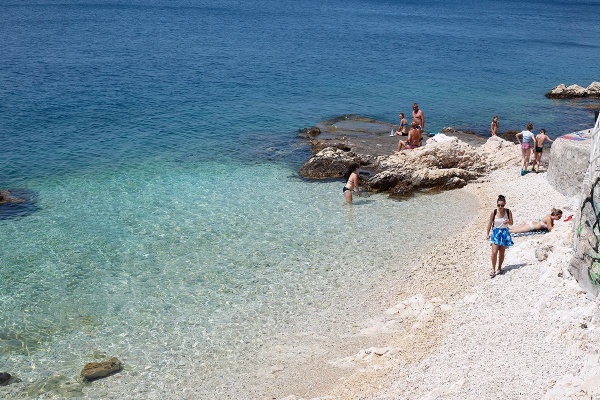 Beach Igralište
Everyone can enjoy the pebble beach, but particularly families with children. The beach has parking spaces, a beach volleyball court, catering facilities, a toboggan, shower and sanitary facilities.
After sunset, it transforms from a quiet beach in a place to go out. Morski Prasac (the Sea Pig), is one of many recently opened beach bars in Rijeka. This beach bar on Igralište beach in Kantrida is a gathering point for fans of alternative culture. By day the perfect place to refresh yourself after a swim, and in the evening, it offers a variety of art and music programmes, often with free fried fish.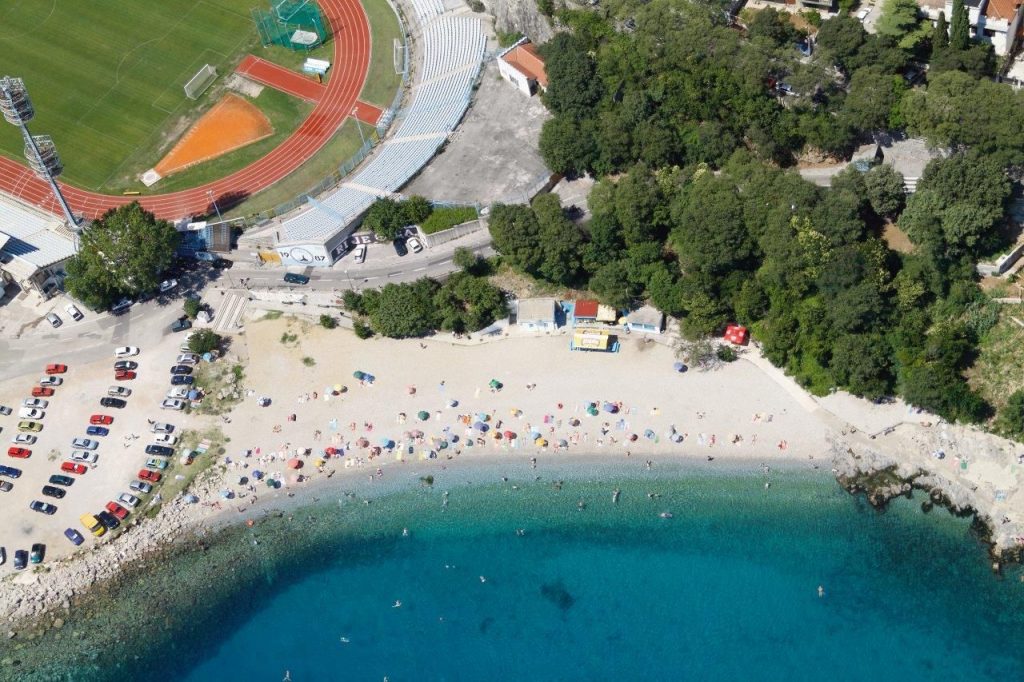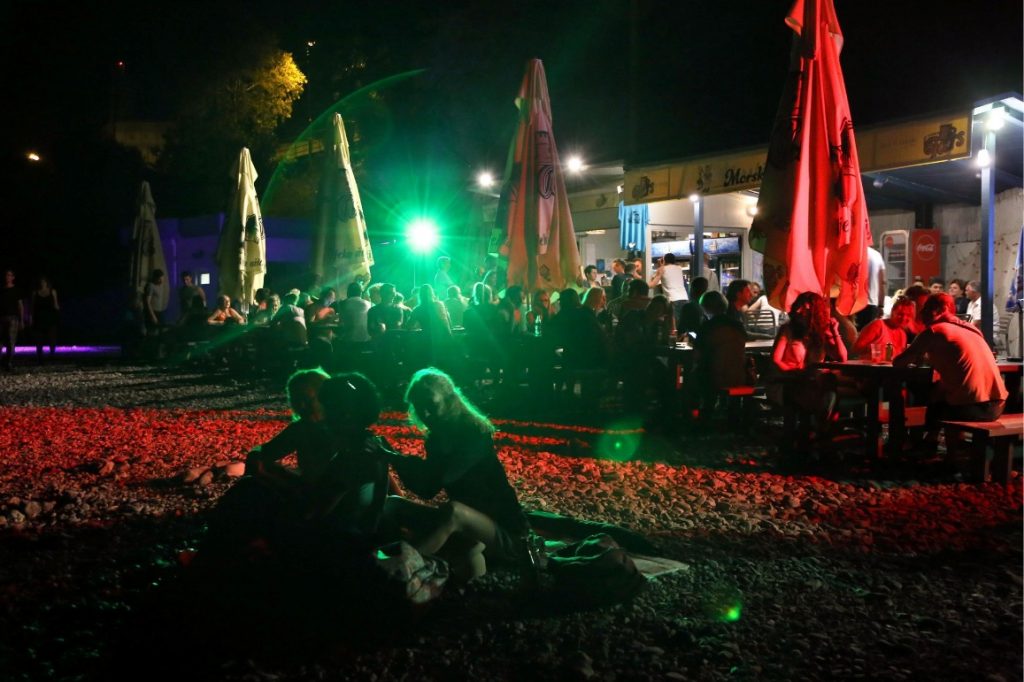 Beach Sablićevo
One of the oldest of Rijeka beaches is only a few minutes far from the city centre toward the east. Young and old alike will enjoy this pebble beach. This beach has a shower, changing rooms and sanitary facilities.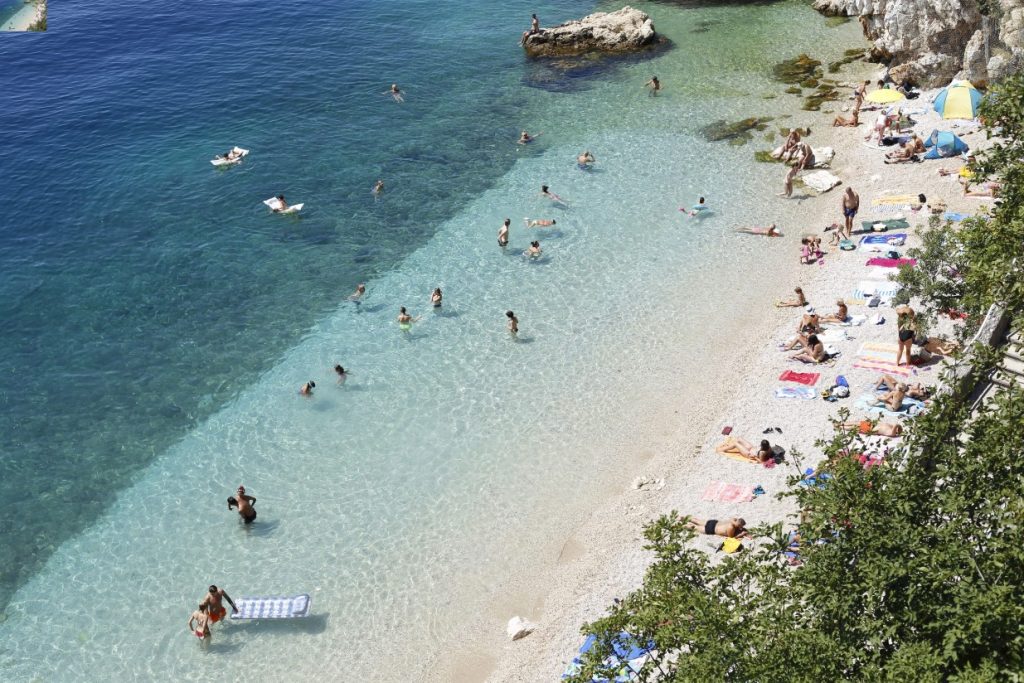 The perfect place to end a long day is beach bar Kamov – sit back, relax and enjoy a well-deserved drink. At the bar, you're greeted with a mix of great people and good music that will put you in the party mood. Spend a quiet evening in our open, relaxed outdoor seating area.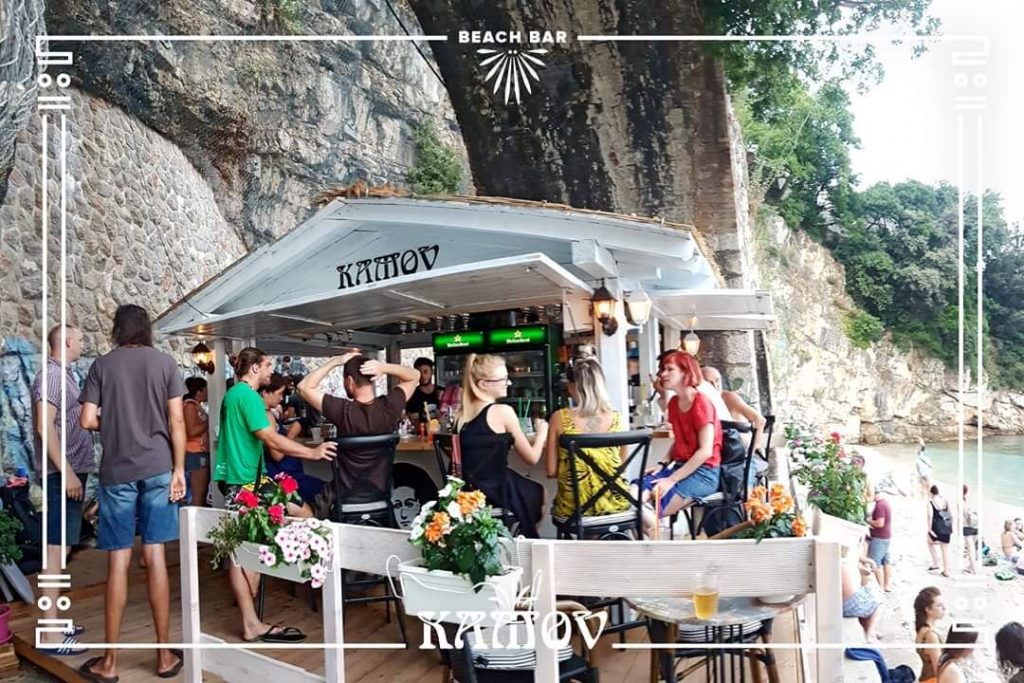 There are several bars in Rijeka, but Pajol is by far the most authentic beach bar in Rijeka. It is located in the West of Rijekas beaches, called Pecine. Pecine beach is one of the most industrial and biggest beaches of Rijeka. If you want to have a nice chill night out at the beach bar – this is the place to be. A lovely, unpretentious summer bar right on the beach, which during the day is an ideal place for drinking cold beverages in the shade of beach umbrellas whilst in the evening it often organises a variety of cultural and entertaining events.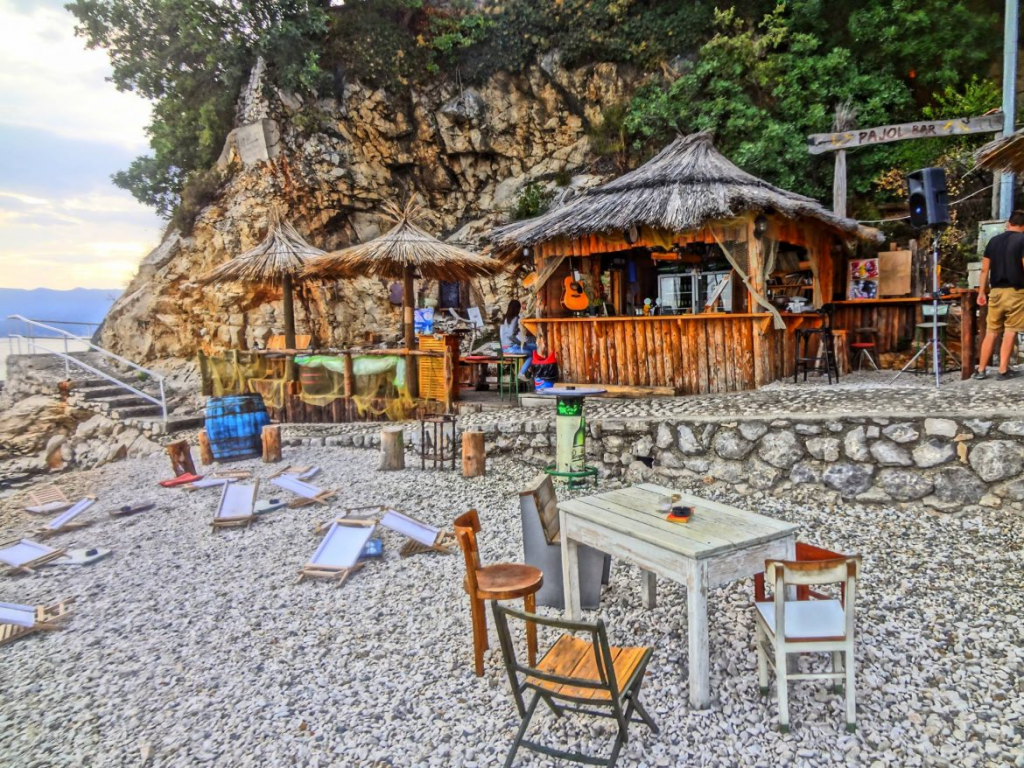 Bars and pubs
The Beertija
Top courtyard open terrace with a mindboggling list of local and imported ales gives it the thumbs up. Few can match the local liquors and shots also, they'll have you burrrning! It's up in the Trsat district and live gigs add to the entire pubish type experience.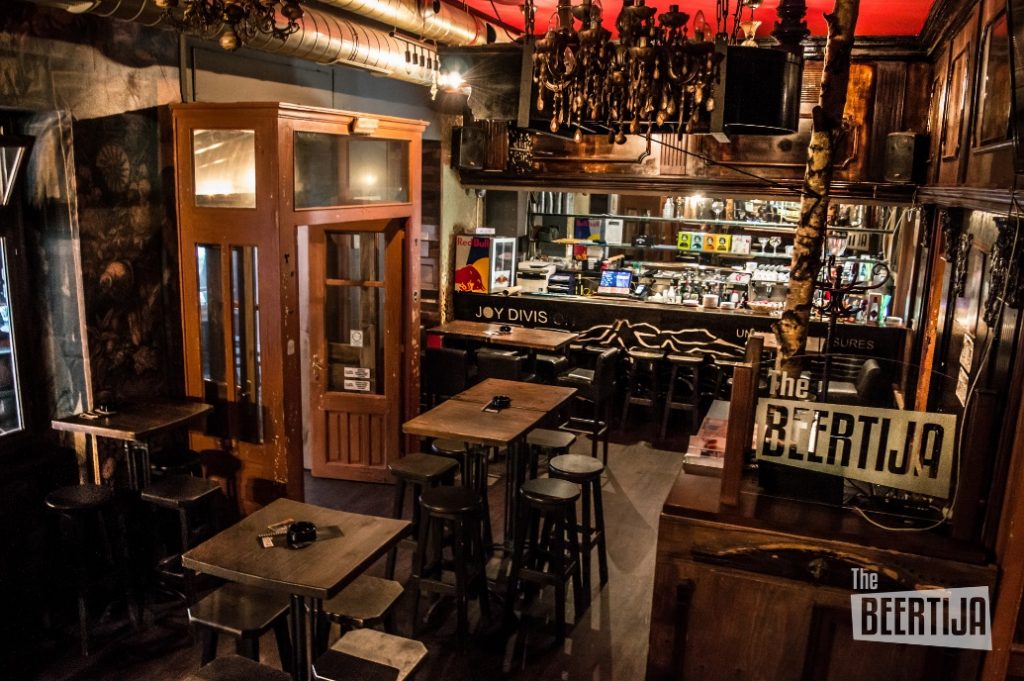 River Pub
The River Pub offers you the possibility of convincing yourself that the Celtic spirit has been preserved in Rijeka. A relaxing place with rich catering on offer and ever new entertainment contents.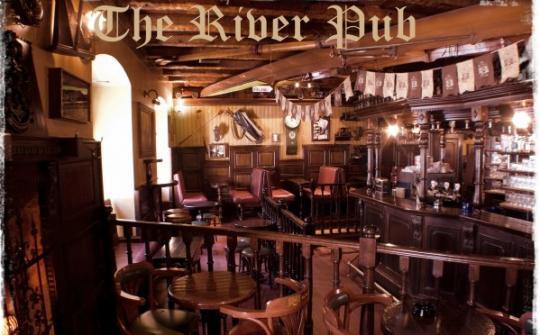 Klub mlading Rijeka (Youth Club)
Klub Mladih, located in the city centre, is popular among young people, students and those who feel young. It is a great place to have a drink with very affordable prices, especially if you are traveling on a budget, because the prices have been modified for students to be able to have some fun. The club offers a corner for playing board games, organised movie nights, sports nights, live acoustic jam sessions, pub quizzes, exhibitions and much more, on a weekly basis.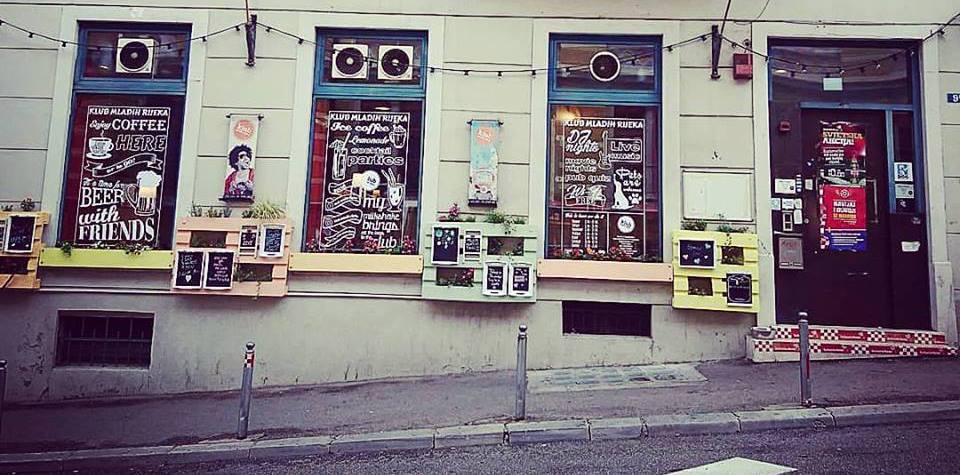 Tunel
Concerts, jam sessions, stand-up comedy, lectures, exhibits, parties, handicrafts fairs, chance encounters and more, all of that held beneath a railway with the sound of urban music in all of its variations, with predominantly live music followed by DJs.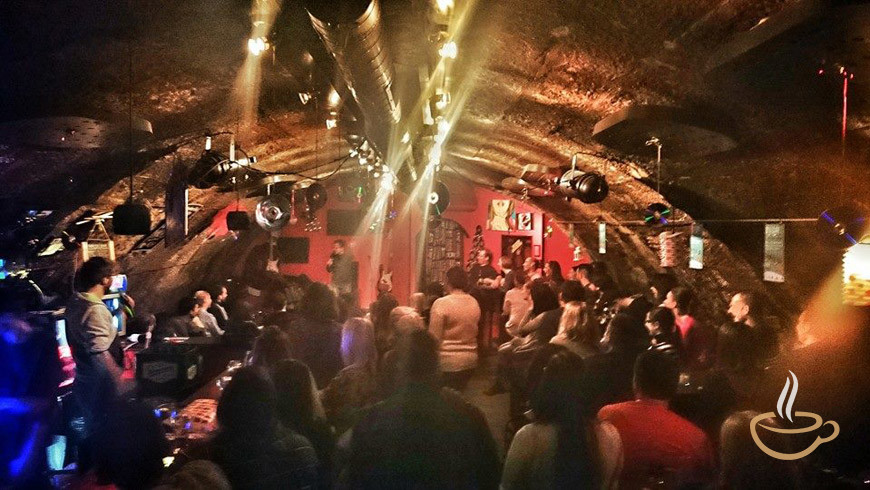 Sports and games
Adrenalinco – the indoor adrenaline park
Wishing for some fun and excitement? You are under too much stress? Looking for a place for team building with your colleagues? Or you're short on ideas for a child's birthday? In Adrenalinco indoor park you're bound to find a perfect activity for you.
Arrange a team building session and bring your colleagues to a daily dose of adrenaline. Paintball, human table football or any other sports activity from the offer of Adrenalinco Park will make you laugh and relax you for new business victories. If you have exhausted all ideas for your little ones' birthdays, there are zorb soccer, zip lining, climbing and crossing bridges that will delight children and make their birthdays special.
Business hours: Monday – Friday from 4 until 10 pm / Saturdays and Sundays from 10.30 am until 10 pm
E-mail: adrenalinco@yahoo.com
Website: adrenalinco.hr
Fox in a box Room escape Rijeka
Fox in a Box is a live game intended for groups of 2-5 people. The task of the group is to overcome numerous riddles and escape from a themed room in 60 minutes. The task is simple but challenging: teamwork is necessary to find a way out.
Have you ever imagined what it's like to escape from prison? Or to rob a bank? You can try both at Rijeka Escape Room. If you have not played escape room games before, it is recommended you first play the prison game, which is a little more linear and easier for beginners, while the Central Bank is intended for experienced players.
Time slots: 4:30 pm, 6 pm, 7:30 pm and 9 pm
Price for a group of 2 to 5 people HRK 400
Phone: +385 98 386 982
E-mail: info@foxinaboxrijeka.hr
Website: www.foxinaboxrijeka.hr
Happy Land-Largest Amusement Park
Happy Land – Rijeka's largest amusement park is located at Tower Center Rijeka, covers 2500m2 and is divided into several areas: a 1000 m2 large playroom and a birthday venue, a six-lane bowling centre, a hospitality zone – Kooglana Food&Bar, a game room (pool tables, air hockey, basketball, driving simulators, seesaws…) and a LaserTag Arena.
The LaserTag Arena is a new and exciting feature that offers entertainment for children aged 8 and up, but is also very popular with adults (especially fans of the TV sitcom How I Met Your Mother).
The Kooglana Food&Bar offers first-rate pizzas, hamburgers, charcoal-grill dishes, salads, pasta and gnocchi, as well as popular finger foods, which make perfect bowling snacks, at extremely affordable prices.
The bowling zone includes 6 professional Brunswick lanes with light effects for evening bowling sessions, as well as bowling balls for children and adults. Bowling provides perfect entertainment for all ages and is not physically demanding, while the bumpers and bowling ball ramps allow children to fully enjoy this appealing game.
Happy Land playroom and Lasertag Arena opening hours: Monday – Friday 4 p.m. – 8 p.m./ Saturday and Sunday 10 a.m. – 8 p.m.
Kooglana Food&Bar and Bowling opening hours: Monday – Sunday 8 a.m. – 12 a.m. (the kitchen is open 8 a.m. – 11 p.m.).
Phone: +385 91 208 8831; +385 99 208 8830.
E-mail: bowling.rijeka@gmail.com / happyland.rijeka@gmail.com